Help with Printing a Calendar
Find the calendar you would like to print and select it.

It should open a new page of just the calendar similar to the screen shot below.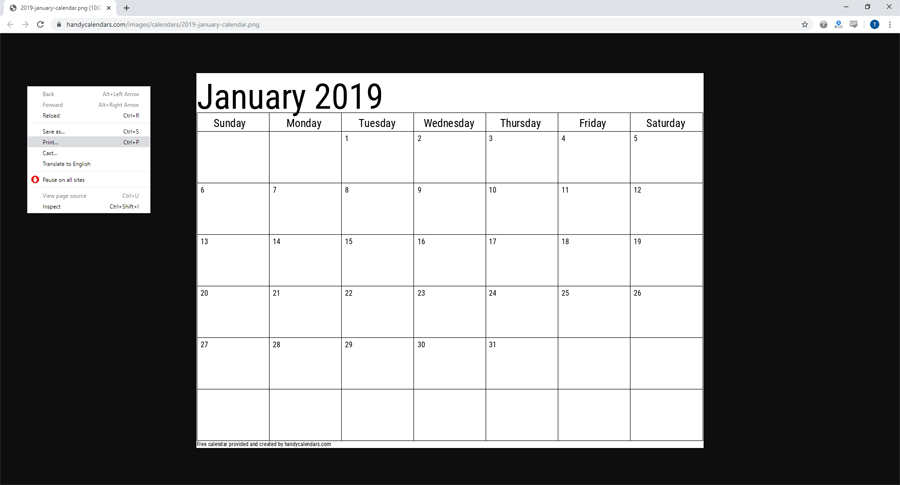 Using your mouse right-click outside of the calendar usually this is black space. Select print. Alternatively you could press CTRL+P on your keyboard.

Select your destination printer and ensure that the layout is set to landscape unless you are printing a vertical calendar in which case you would select portrait.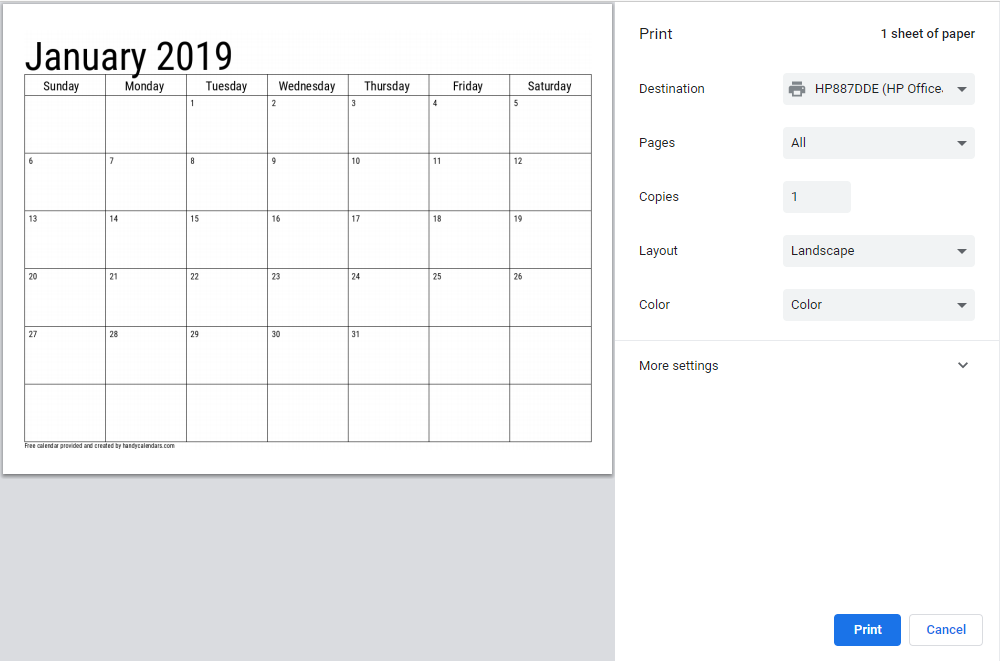 If it still doesn't look correct press "more settings" and make sure they are the same as the ones below.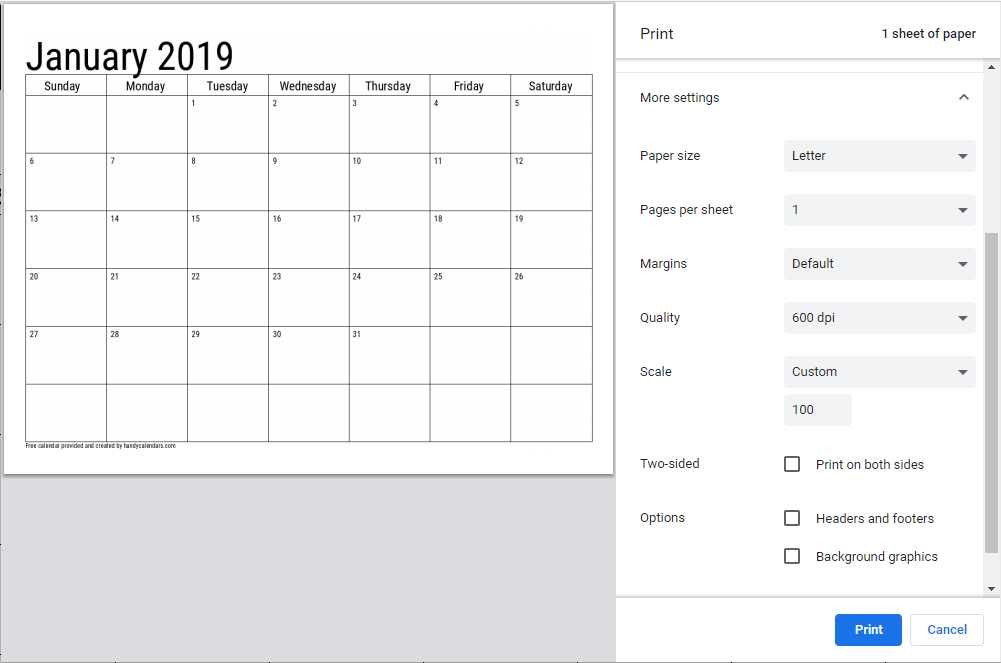 Press Print.